Doncaster Racecourse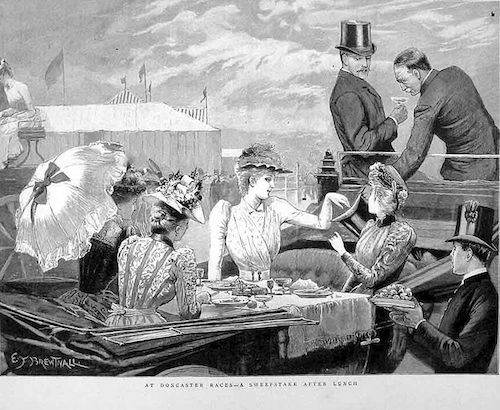 Doncaster is one of the oldest established centres for horse racing in Britain, with records of regular race meetings going back as far as the 16th Century. In 1600 the corporation attempted to put an end to the races because of the number of ruffians they attracted. By 1614 it acknowledged failure and instead it marked out a racecourse. It is also one of the largest racecourses in Britain.

Doncaster is home to two of the World's oldest horse races: -

The Doncaster Cup

The earliest important race in Doncaster's history was the Doncaster Gold Cup, first run over Cantley Common in 1766. The Doncaster Cup is the oldest continuing regulated horse race in the world. Together with the 2 mile (3,219 m) Goodwood Cup and 2½ mile (4,023 m) Ascot Gold Cup, the Doncaster Cup is part of Britain's Stayers' Triple Crown for horses which are capable of running over longer distances.

The St Leger Stakes

In the 1770's the Racecourse moved to its present location and in 1776 Colonel Anthony St. Leger founded a race in which five horses ran. This famous race has remained in existence and has become the world's oldest classic horse race. During the first world war the racecourse was used for military purposes and substitute races were run at Newmarket from 1915 to 1918.

Doncaster has the distinction of both starting and ending the flat season on turf. Every September, Doncaster hosts the prestigious four-day Ladbrokes St. Leger Festival, which is acclaimed as the premier sporting occasion of the Autumn calendar. Doncaster has also taken over events whose traditional homes have closed, such as the Lincoln Cup in 1965.

More history was made at Doncaster in 1992 when it staged the first ever Sunday meeting on a British racecourse. A crowd of 23,000 turned up despite there being no betting.

Today the St. Leger Stakes remains the world's oldest Classic Horse Race and features in the Horse Racing calendar as the fifth and final Classic of the British Flat racing season. This pride of place every September on the famous Town Moor course.
Below - these photos have now come into our possession and high res versions are available for sale. Please email us for more information.