Doncaster is having a new college built near to St Georges' Minster and the Doncaster Waterfront. Below can be seen photos of the new Doncaster College and the central area of the campus known as 'The Hub'. The Hub is set on the waterfront in the heart of Doncaster and it is both he educational centre of Doncaster Education City (DEC) and the Hub of Doncaster College.
It is a multi-million pound building and it has taken just over 2 years to build. It is jointly funded by the College, the Learning and Skills Council and Doncaster Council. Over 2500 builders have worked on it. There is a one hundred seat theatre and a two hundred seat drama studio.
The Hub

Its first campus is the exciting new £65m Waterfront development in the centre of Doncaster. The Hub, as it is known, is home to some of the best educational facilities in the United Kingdom. Opening September 2006, the Hub includes state-of-the-art IT facilities, a 100-seat lecture theatre, a 200-seat drama studio and a massive Learning Resource Centre.

Leading edge technology is at the heart of the building - interactive whiteboards and projectors are in almost every classroom, video clips will be streamed into classrooms via a network, plasma screens welcome students at entrances, informing them of the latest College, national and international news.

Students are also able to study in a very relaxed way with comfy seating, computer zones, a media room, laptop bars and seminar rooms making up the new, improved Learning Resource Centre.

Students are able to unwind at the Spa Treatment Centre, which includes a sauna, steam room and Jacuzzi. They could even get a makeover at the on-site hairdressers, beautician and nail salon.

The campus also has a range of catering options. All food is freshly produced by the students, for the students, offering a range of foods from Pizza to Chinese.

The new building, which will be the educational centre of Doncaster Education City (DEC), also includes escalators (the only College in the country to have escalators) and lifts, making access to learning areas easier.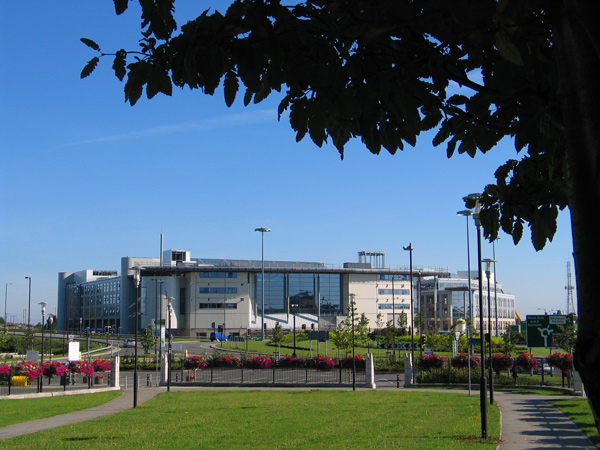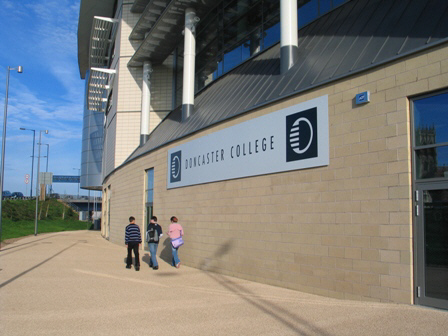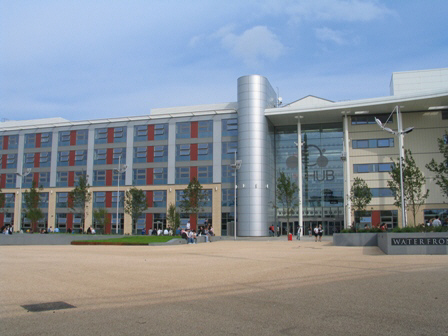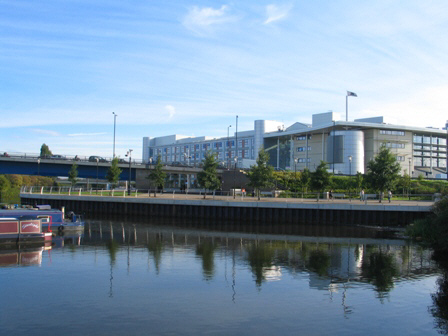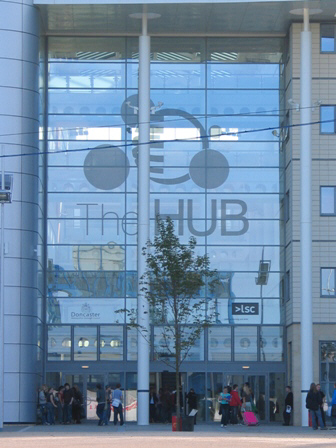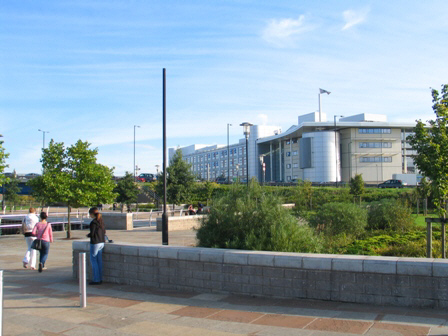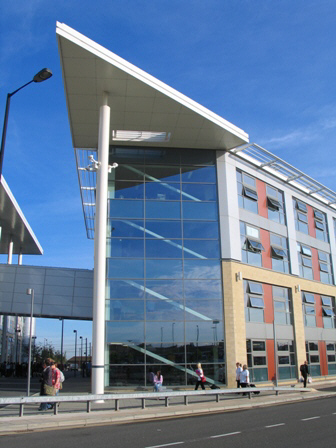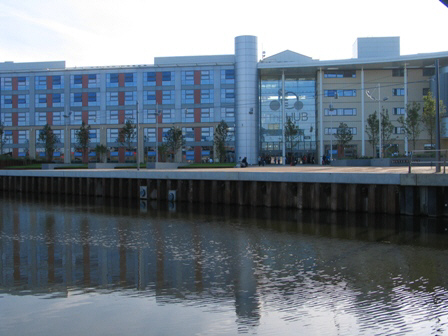 © photos copyright Danum Photos