Stunning images spark memories for patients at Doncaster hospital
Our clients have included Webasto, The Dalesman, Vivid Creative , Creating Sunshine, New Vision Signs and Graphics, Doncaster Tourism, Doncaster Choral Society, Gervase Phinn.
in 2013 our photos have been featured on the walls and corridors and rooms at Windermere Ward, ST Catherine's Hospital, Doncaster NHS.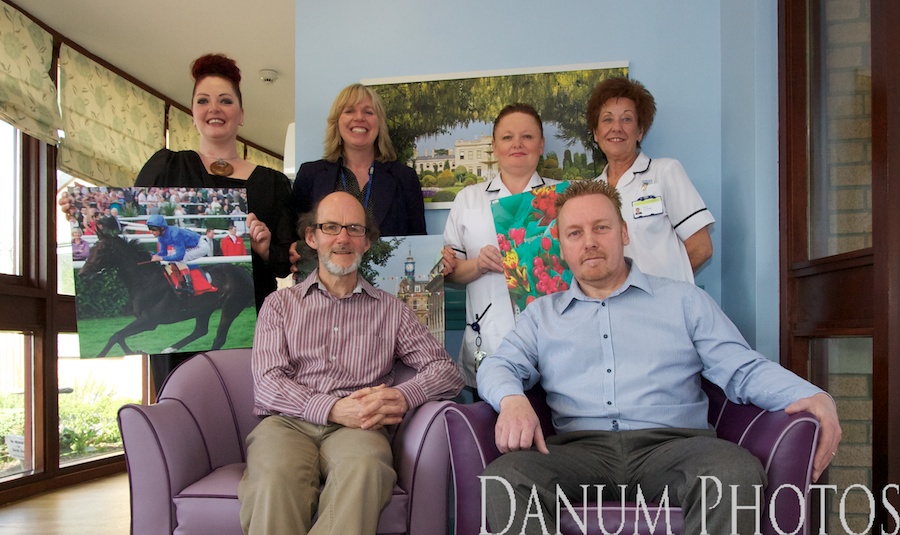 above:
Standing (l-r), Kim Gostolo, Health Promotion Lead, Liz Copley, Consultant Occupational Therapist; Johanne Keeton, Nursing Assistant; Carol Clerihue, Nursing Assistant; :seated - Richard Benson photographer, Danum Photos & Tony Stead, Business Development Manager, New Vision Signs & Graphics,
We have worked with NHS staff and New Vision to create some stunning interchangeable graphics for Windermere Ward.
Present-day local area pictures and iconic images from the past are being used to brighten wards and inspire memories in older people at hospitals in Doncaster and Rotherham.


The project is an innovative collaboration between New Vision Signs and Graphics, and Rotherham, Doncaster, South Humber NHS Foundation Trust (RDaSH).


The images prompt older people with dementia to remember things from their past and create talking points for them and their families.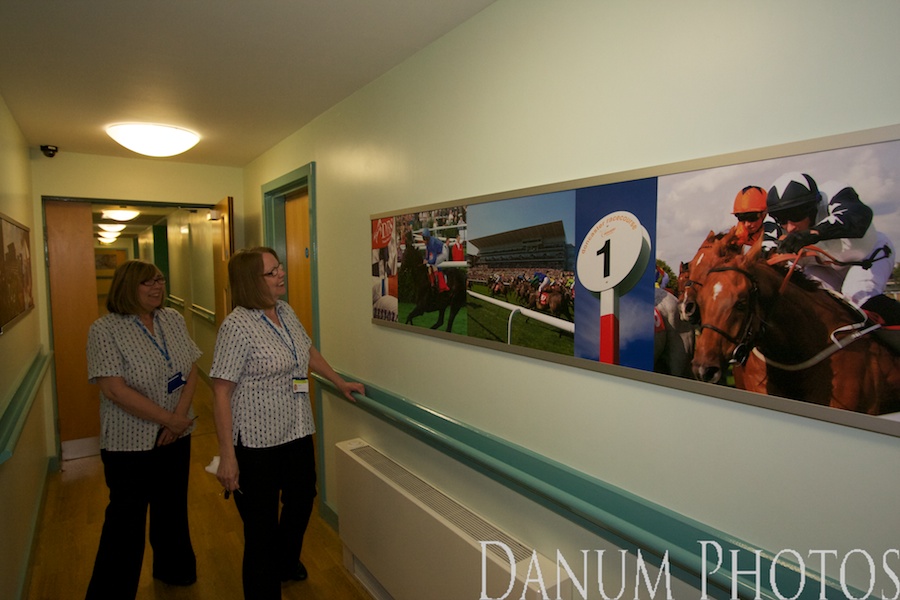 The aim is to improve the care and environments in older people's mental health inpatient services at Windermere Lodge, St Catherine's, Doncaster, The Woodlands in Rotherham and Laurel Ward in Scunthorpe.
Ward teams at each unit have been working with a project team to develop ideas and themes for artwork, decoration, refurbishment, clinical practice and meaningful activity in their areas.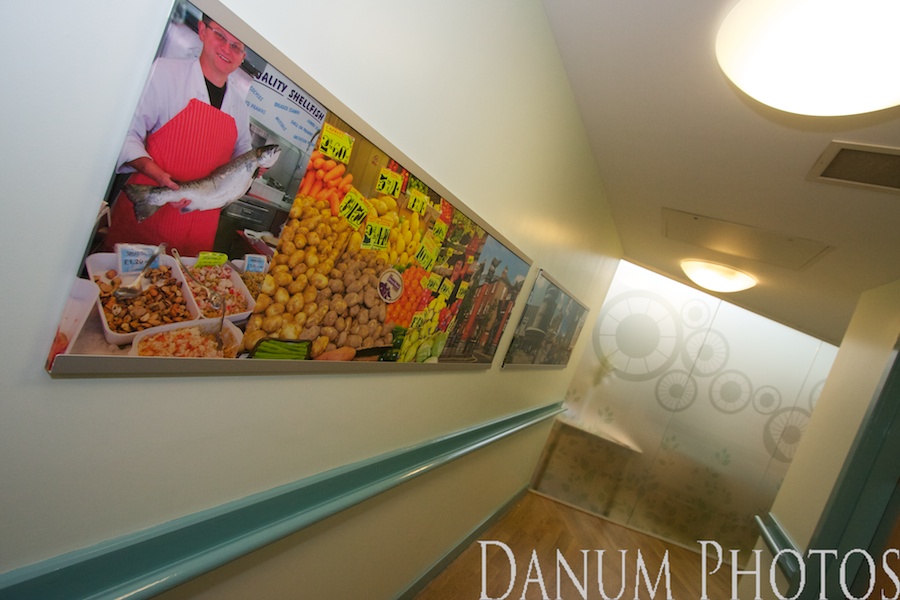 Liz Copley, consultant occupational therapist, says: "In Doncaster, the ward teams suggested artworks to help the patients with their sense of orientation and of 'place' and belonging – choosing the themes of Doncaster's well-known market, and, of course, Doncaster Races – the famous St Leger in particular.
"Using beautiful photographs taken by local photographer Richard Benson and the New Vision system, the end result is stunning! Bright and vivid photographic sequences of the market, the St Leger and local landmarks now adorn the previously empty walls and are a real talking point.
"The unit has also been repainted and signage improved – both of which help patients with dementia find their way and understand their environment more easily, so helping them to stay as active and independent as possible. The use of colour to positively affect mood and well-being has also been an important feature of the work."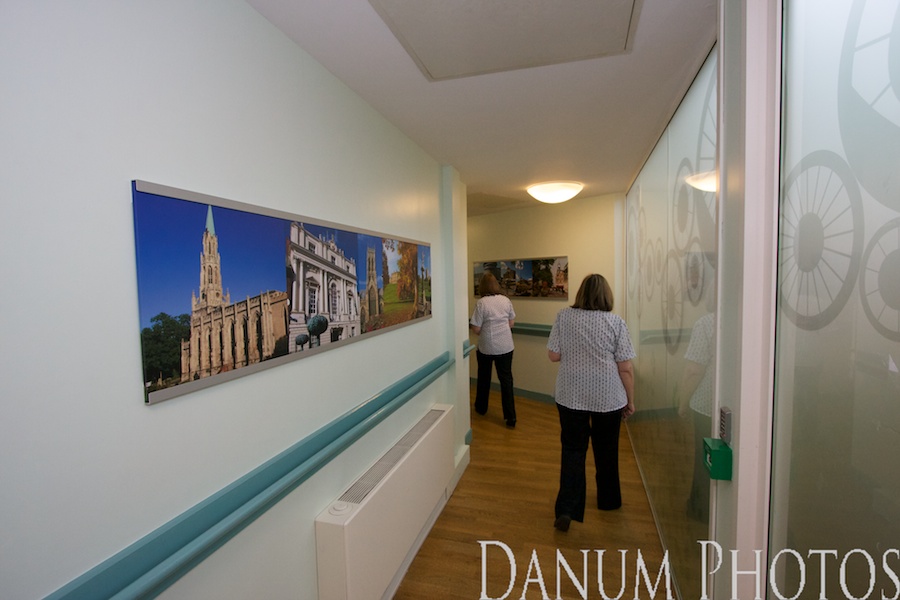 Richard Benson, a photographer from Doncaster, says he was approached by the trust team because of his love of taking beautiful pictures of the town.
"I live in Doncaster and I've got a lot of pictures of the town looking nice, rather than the grim northern type of image," says Richard. "It sounded like an interesting project because my mother had dementia, so I knew what they were aiming for and why these pictures would help."
Kim Gostolo, health promotion lead nurse, says the pictures help patients feel familiar and gives them things to talk about.
"Hopefully it gives people that sense of belonging," she says. "It's very much about orientation for people, to make them feel familiar with where they are. The images themselves become talking points and memory prompters, so people have conversations about things that they remember, places they might have visited or taken their children."