Harrogate Spring Flower Show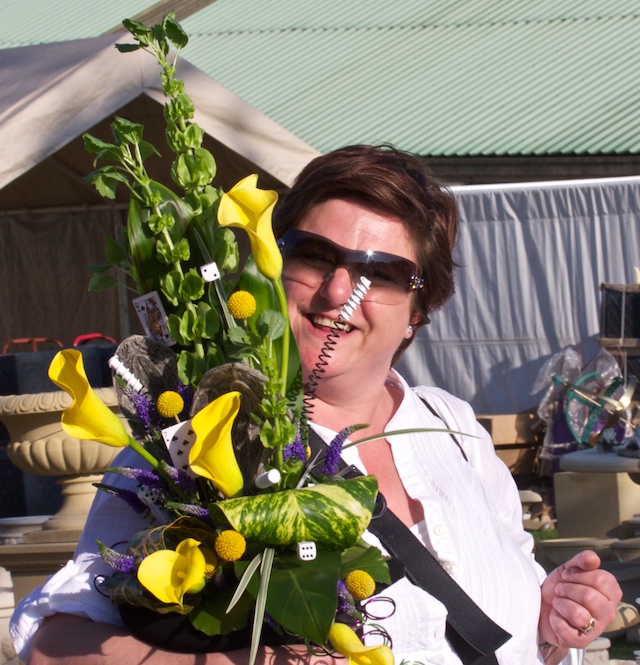 2011 Harrogate Spring Flower Show
What a fantastic event the centenary flower show has been! Crowds flocked to the Yorkshire Showground and marvelled at the fantastic flowers, inspiring gardens, perfect plants, and amazing arrangements.
Food fans could feast their eyes, and stomachs, on local and international treats, as well as take refreshment at the numerous cafes, restaurants, food stalls and picnic spots. This was a flower show where no one had to sit on the ground to eat, unless they wanted to!
Advice came in many forms, from asking the experts for some gardening tips, to having a full garden make-over by garden designers such as Gold winner Yorkshire Garden Designer, based in Harrogate
Music fans could enjoy many bands, and the whole stunning festival was rounded off nicely by the 'White Rose Concert Band' with their amazing selection of wind instruments.
Photos available to purchase - please use our 'Search Archive box'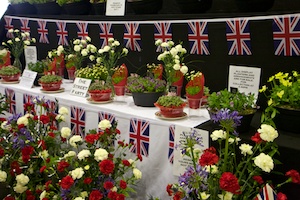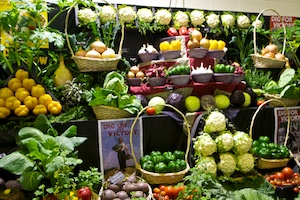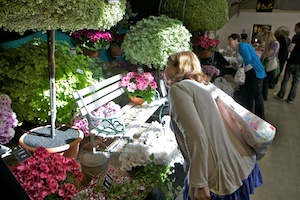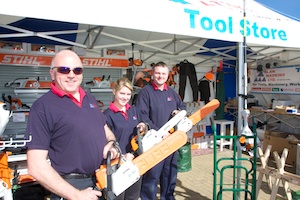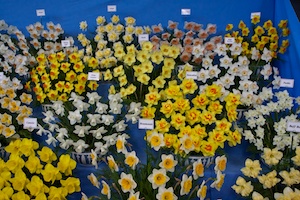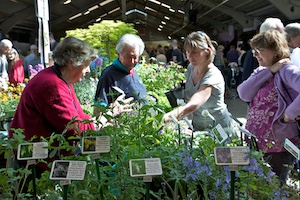 The Fabulous Harrogate Spring Flower Show 2011

14 – 17th April 2011
Great Yorkshire Showground

Whilst the country gears up for one of its greatest traditions, a royal wedding, the Harrogate Spring Flower Show follows in tradition and puts on a truly fabulous show for the 100th anniversary of the NEHS. There is even a royal feel to the show with HRH The Prince of Wales's influence and The Duchess of Northumberland visiting the show as its new president.

One of the highlights of the show has to be the Show Gardens. Stunning outdoor gardens with a diverse interpretation of sustainability, ranging from an outdoor bathroom to a watermill, a rain garden to a 'bee-utiful' garden. Built by a mixture of colleges and designers these gardens all gained high awards at the show and their creators were only too pleased to discuss their merits. Craven College won the popular 'People's Choice' award with their H2Overflow garden.

From beautiful gardens to inspirational gardens, Harrogate College's Optic Nerve garden was ingenious. This garden was built from purely recyclable materials whilst creating a wormery, composting area, seed planting and innovative seating within the garden.

This year's cookery theatre was not to be missed. A taste of foraging, cooking with Yorkshire produce and young chefs were all there to encourage seasonal spring cooking.

The show had a real mixture of something for everyone, plenty of competitions, displays, advice and the latest gardening products, all within this special centenary celebration. Combined with the amazing spring weather and it is no wonder the show was enjoyed by the highest number of visitors for 7 years.

The Harrogate Spring Flower Show is certainly keeping up with tradition and bringing delight during these challenging times.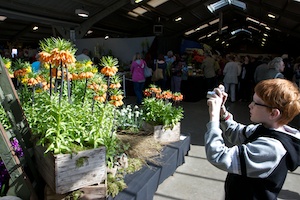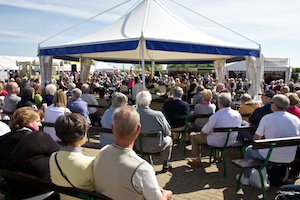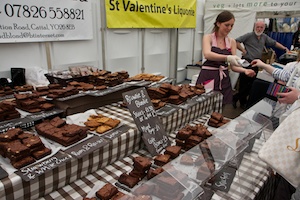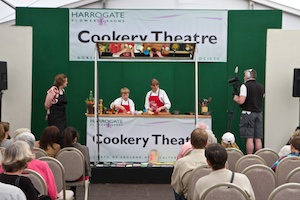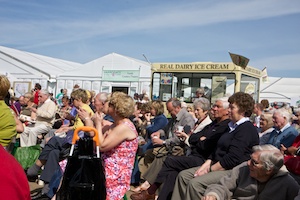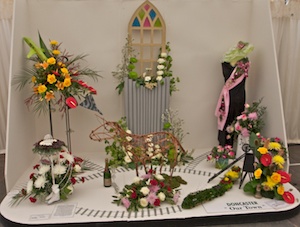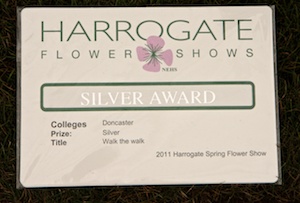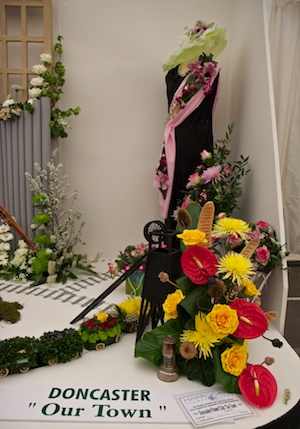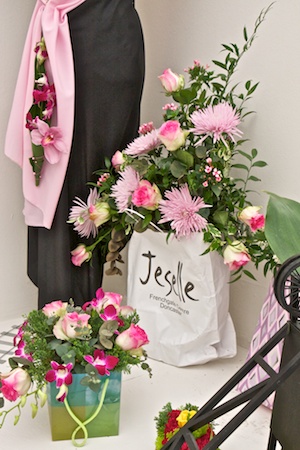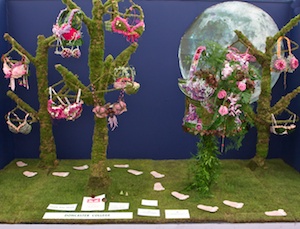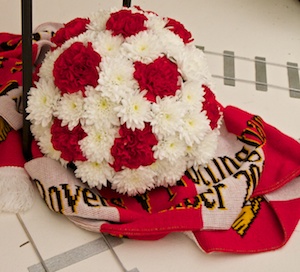 Doncaster Flower Club and Doncaster College created these wonderful flower arrangements.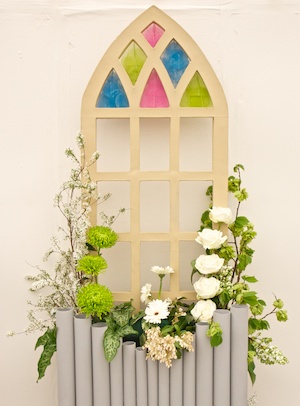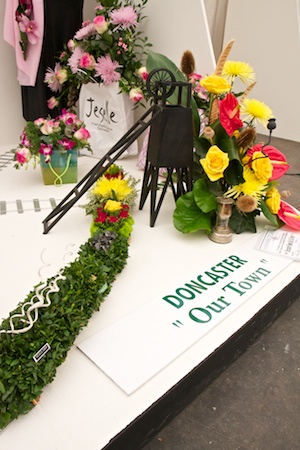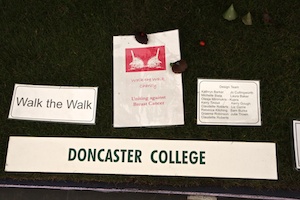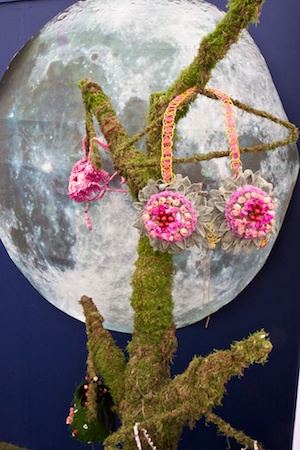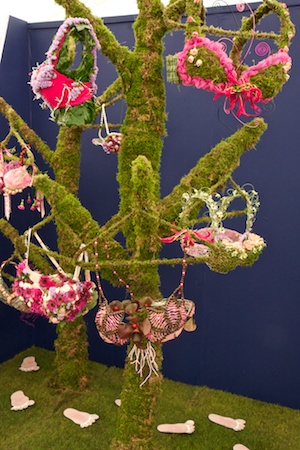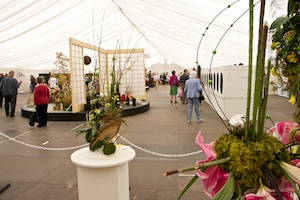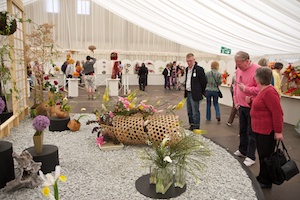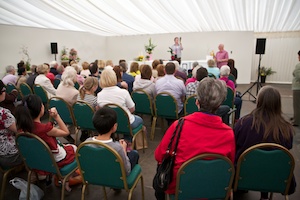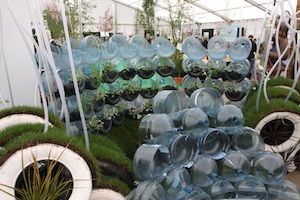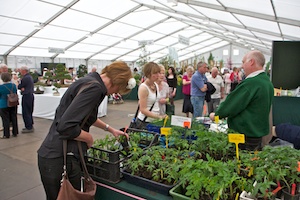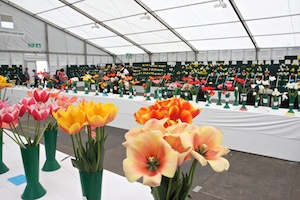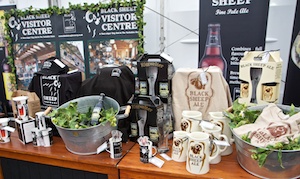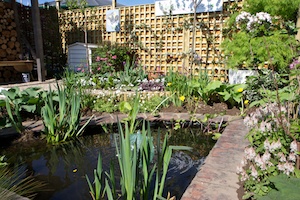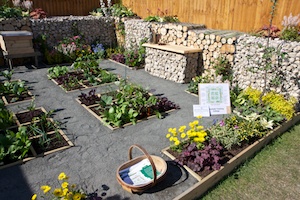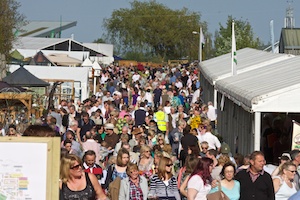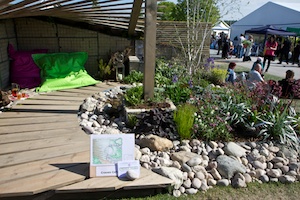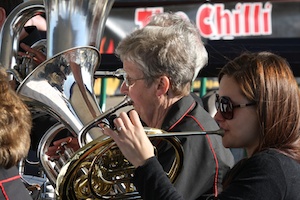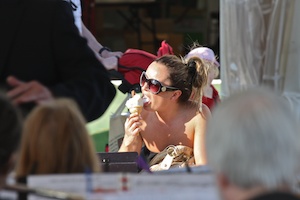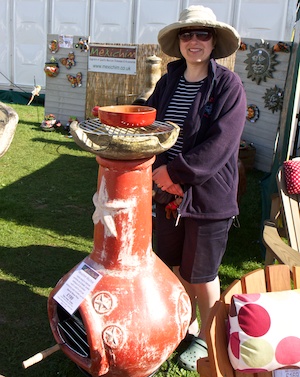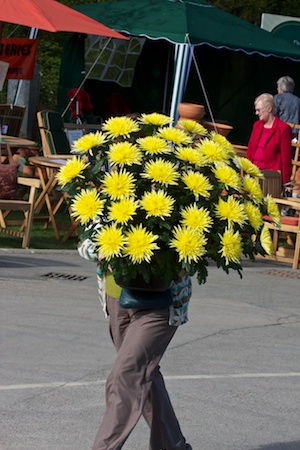 14th-17th April at the Great Yorkshire Showground 2011
Ticket hotline: 0844 873 3303 or book on-line at www.flowershow.org.uk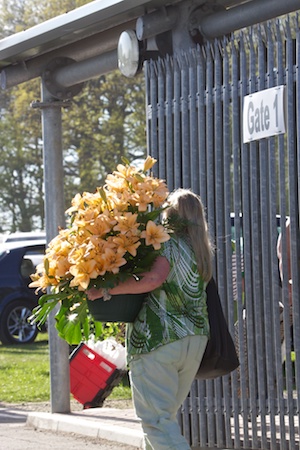 Show Features
Over 100 nursery displays
Gardening with Nature
Show gardens
Innovative nursery displays – 'A century of change'
Kitchen Garden Live
Floral Art
Cookery Theatre and Foods marquee
The Garden Roadshow
Garden Advice Bureau
Photography Competition
Children's Discovery Zone and 'Spot It' competition
Gifts, crafts and shopping
Harrogate Flower Shows are organised by the North of England Horticultural Society, supporting horticulture in the north. The North of England Horticultural Society is pleased to announce HRH The Prince of Wales as it's patron.
2011 Harrogate Autumn Flower Show
16-18 September at the Great Yorkshire Showground

Save £2 per ticket on all bookings made before noon on Tuesday 6 September
Ticket hotline: 01423 546157 or book online at www.flowershow.org.uk
Tickets available on the gate: Friday/Saturday £14; Sunday £13;
under-16s free.
Opening times: 9.30am – 5.30pm