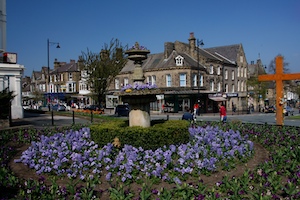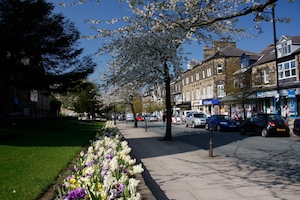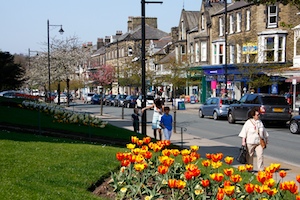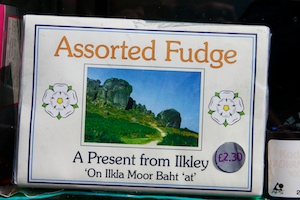 Ilkley is a spa town and civil parish in West Yorkshire, in the north of England. Ilkley civil parish includes the adjacent village of Ben Rhydding and is a ward within the metropolitan borough of Bradford. Approximately 12 miles (19.3 km) north of Bradford, the town lies mainly on the south bank of the River Wharfe in Wharfedale, one of the Yorkshire Dales. The parish has a population of 14,000.

With its spa town heritage and surrounding countryside, Ilkley's main industry is tourism. The town centre is characterised by Victorian architecture, wide streets and floral displays. Ilkley Moor, to the south of the town, is the subject of a folk song, often described as the unofficial anthem of Yorkshire, "On Ilkla Moor Baht 'at". The song's words are written in Yorkshire dialect, its title translated as "On Ilkley Moor without a hat."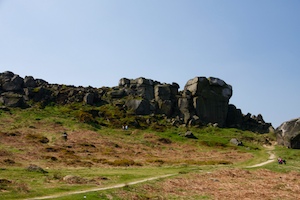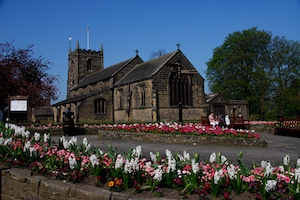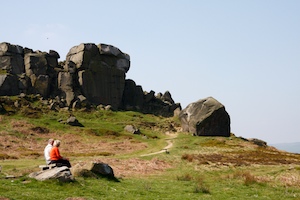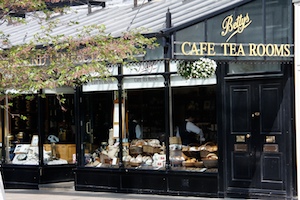 Some familiar and famous views of Ilkley. Betty's Cafe and Tea Rooms and the Cow and Calf Rocks (seen in the film Calendar Girls).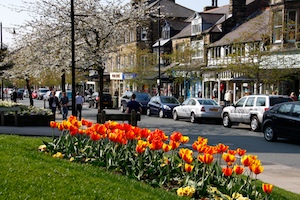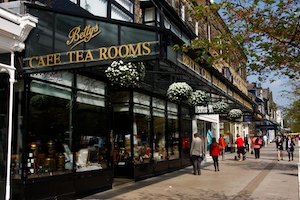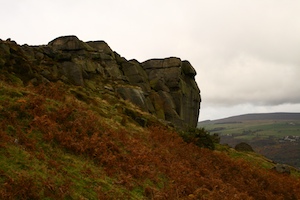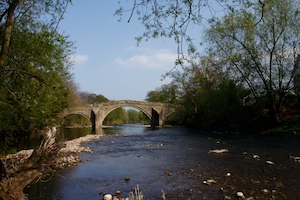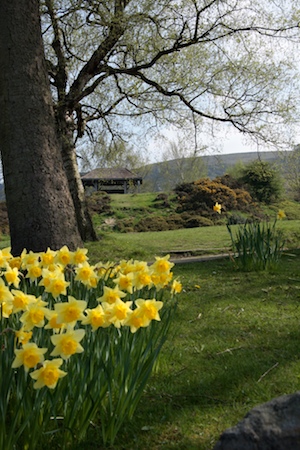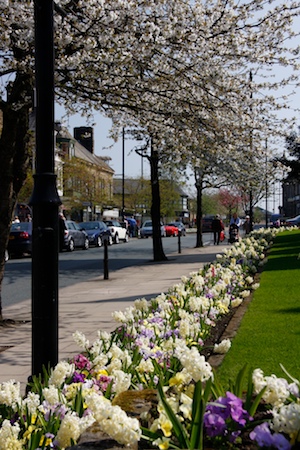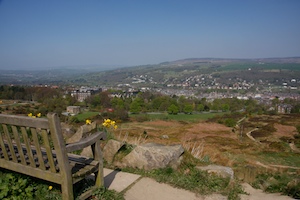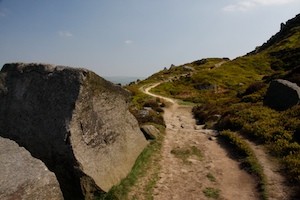 On Ilkla Moor Baht 'at (On Ilkley Moor without a hat) is a popular folk song from Yorkshire. It is sung in the Yorkshire dialect, and is the unofficial anthem of the county. According to tradition, the words were composed by members of a Halifax church choir during an outing to Ilkley Moor near Ilkley, West Yorkshire.
Yorkshire lyrics

Wheear 'ast ta bin sin' ah saw thee, ah saw thee?

On Ilkla Mooar baht 'at

Wheear 'ast ta bin sin' ah saw thee, ah saw thee?
Wheear 'ast ta bin sin' ah saw thee?

On Ilkla Mooar baht 'at
On Ilkla Mooar baht 'at
On Ilkla Mooar baht 'at

Tha's been a cooartin' Mary Jane

Tha's bahn' to catch thy deeath o` cowd

Then we shall ha' to bury thee

Then t'worms'll come an` eyt thee up

Then t'ducks'll come an` eyt up t'worms

Then we shall go an` eyt up t'ducks

Then we shall all ha' etten thee

That's wheear we get us ooan back